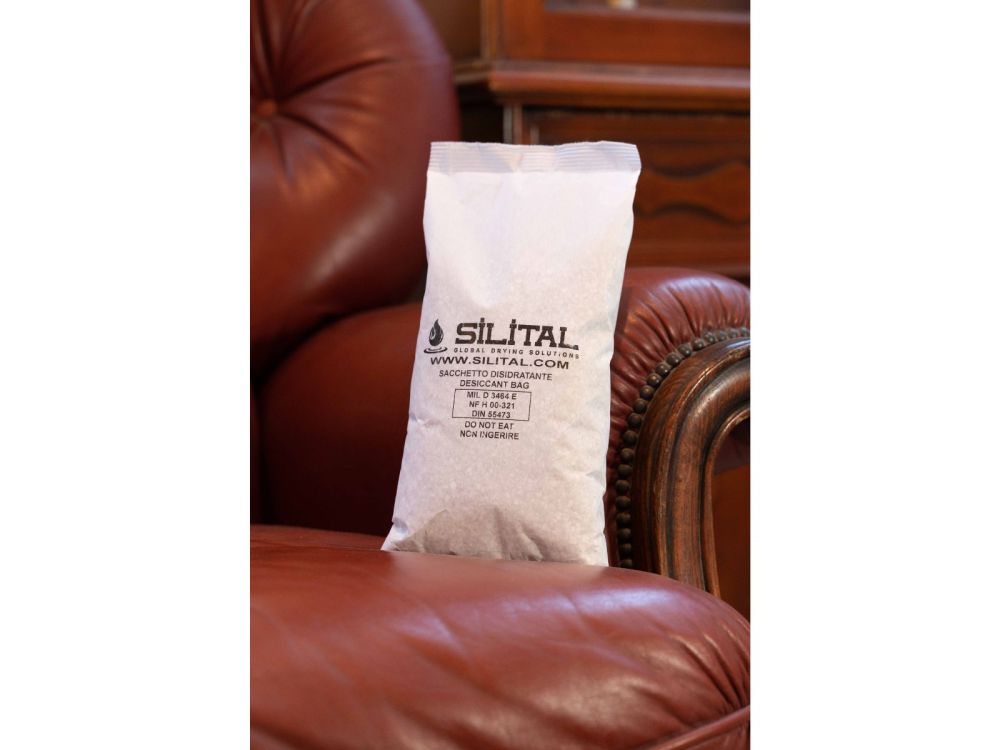 Dehydrating bags furniture and design
Look at the gallery
Silital offers the furniture and design industry dehydrating bags, specially designed to contain a porous product that absorbs and stores water vapour present in the atmosphere. These are, in particular, silica gel and dehydrated clay.
These desiccant bags are designed to counteract oxidation and the action of mould, which can cause damage and deterioration of furniture and design objects during transport or storage. The bags contain a moisture indicator, which changes colour as absorption increases. These are products used specifically for shipping in wooden crates.
Silital desiccant bags for the furniture and design industry
Top furniture and design brands that frequently export abroad need to safeguard the product in order to guarantee the end customer high quality goods delivered as soon as they are manufactured.
Those who choose Silital desiccant bags can count on a product that absorbs and maintains a stable moisture content in the packaging, preventing chipboard, solid wood and leather parts from being damaged during export. That is not all.
The anti-mould bags offered by our company comply with current regulations on conservation during transport and are designed to meet the needs of furniture makers, craftsmen and designers. Silital's extra tip is to combine dehydrating bags with calcium chloride products. It is a material that, when contained in a breathable yet waterproof shell, eliminates the risk of the rain effect and damage to the product contained in the container.
Dehydrating bags and home furnishings
In addition to the furniture industry, Silital's dehydrating bags find their way into cupboards, drawers, boxes and wardrobes because of their ability to eliminate unpleasant odours associated with dampness in furniture and small rooms in the home. Using bags with dehydrated salts allows the problem to be tackled thanks to the phenomenon of 'adsorption', i.e. the process whereby the bag traps odour molecules inside.
In this way, you do not cover the smell with chemical perfumes, but eliminate it altogether from the furniture and furnishings. At the same time, dehydrating bags retain moisture and protect the environment, especially those with activated clay, a completely natural dehydrating product that does not present the slightest contraindication when disposed of at the end of its life cycle.