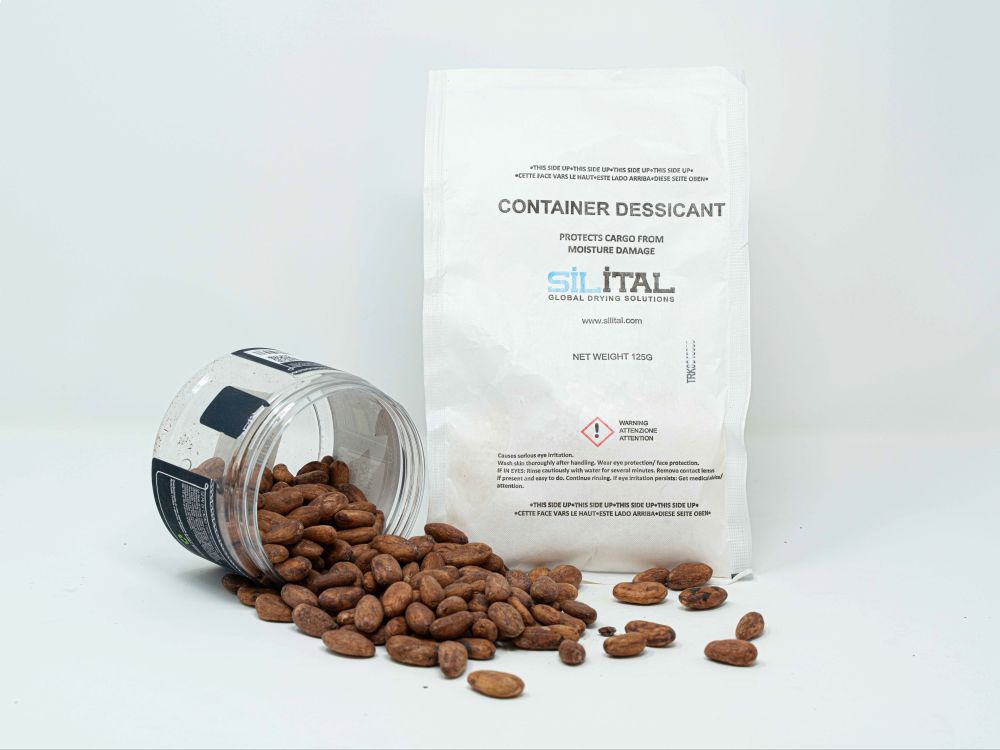 Dehydrating pouches for food
Look at the gallery
Foods with a higher risk of moisture and mould growth are definitely fresh foods with a high water content, such as fruit, vegetables, bread and cheese. However, some mould species also spread in dry and sugary foods.
This is why companies in the food industry use dehydrating food bags, which contain dehydrating or desiccant salts that preserve the product from damage by moisture and condensation, leading to food spoilage and packaging failure. And that's not all: if the packaging is made of metal, the food dehydrating bag preserves it from oxidation.
Dehydrating bags for food: lowering the dew point
In addition to preventing the formation of mould on foodstuffs, dehydrating bags and dehydrating salts decrease the dew point of the packaging. In this case, silica gel and other moisture-absorbing materials are used.
Desiccant is now widely used in various industries, including the food industry, and the bags are also available in small sizes, from 0.5 to 5 grams for smaller food packages. In this way, the dehydrating food bag takes up little space in the packaging, providing the best solution for keeping any food healthy and fresh, from transport to storage at home.
The characteristics of Silital desiccant bags
The dehydrating bags offered by Silital are the ideal solution for protecting foodstuffs such as flour, coffee and cocoa, but also confectionery, canned food and beverages from mould and moisture. It is a product that helps to maintain the organoleptic characteristics and packaging.
The dehydrating salts offered by Silital are completely non-toxic substances, yet perfect for protecting against moisture and always manufactured in compliance with current regulations on food-packaging contact. What's more, calcium chloride desiccant bags are also used in food containers and feature a breathable, yet impermeable casing that eliminates the effect of rain during transport and preserves the product.
Silital: the choice of food companies
Today, food companies turn to Silital for the supply of food dehydrating bags containing high quality dehydrating salts. No one wants food products to deteriorate during transport from the place of production to the place of marketing due to mould, condensation and moisture, which is why Silital's dehydrating products are the perfect solution for every food industry need.