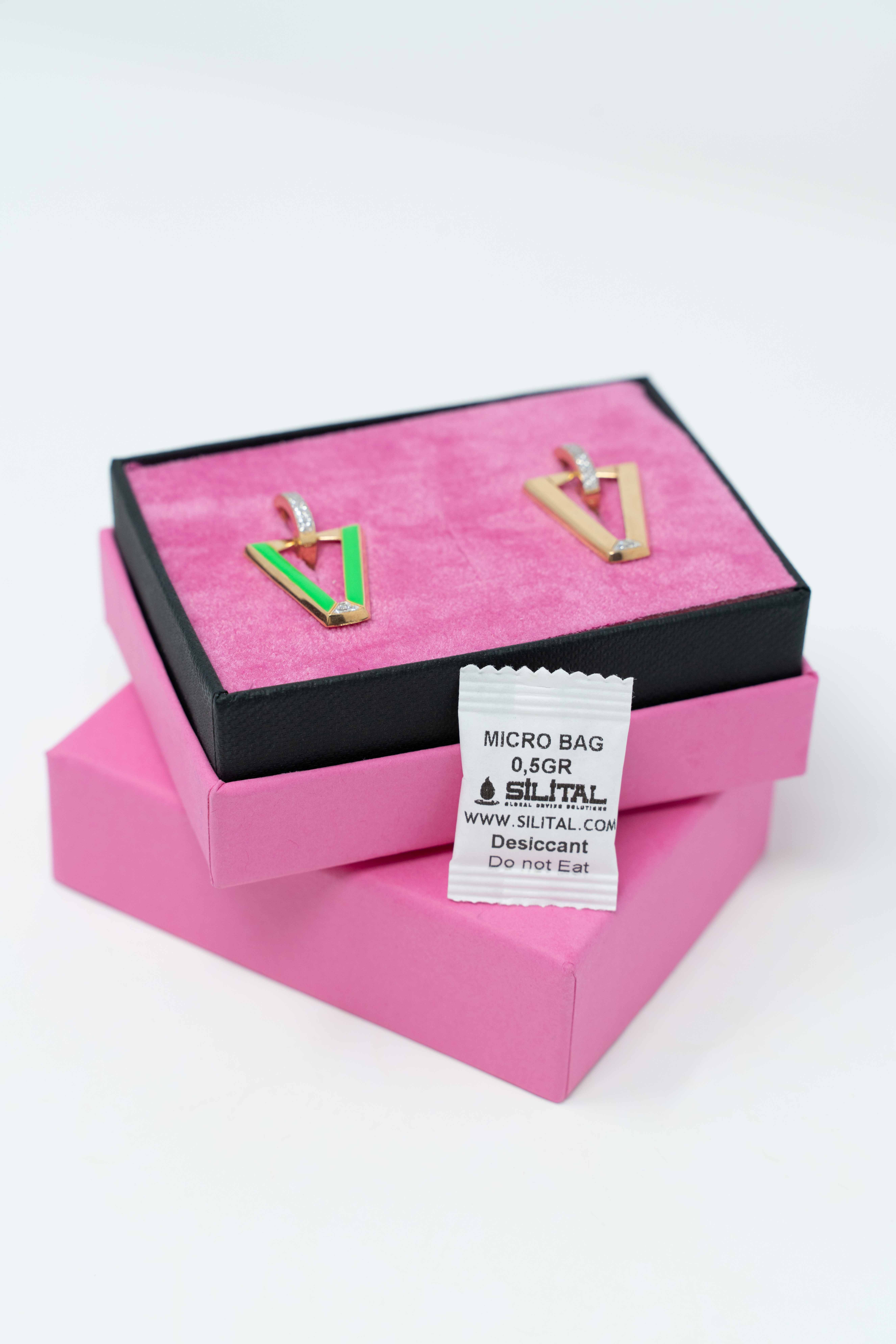 Dehydrating pouches luxury goods
Look at the gallery
Dehydrating bags such as those produced by Silital and silica gel sachets have long been used to protect products that could be ruined by condensation and mould from moisture. This product is not at all useless and should not be kept away, as the drying gel can be kept aside and reused.
What is silica gel and what is it used for?
Silica gel is a desiccant that protects technology products and luxury goods from moisture and defends them from atmospheric agents such as water and condensation that can penetrate beyond the packaging.
For example, silverware has always feared moisture and oxidation and to preserve it in the best condition, drying sachets can be placed in the cupboard with silver cutlery and trays for special occasions. The result will be silverware that is always shiny and as good as new.
Not only that. The desiccant gel saves your wet phone and absorbs moisture from the SIM card and battery, restoring them to their original condition. Even if you do not recover all your data, there is a good chance that your phone will work again.
Finally, Silital's dehydrating bags are perfect for jewellery maintenance as they prevent oxidation and prevent the metal from turning dark.
Features of Silica Gel desiccant bags
Silica gel desiccant bags are recommended for storing jewellery and luxury goods in bags and boxes. Despite being a synthetic material, silica exhibits constant chemical and physical characteristics with the weight of the bags remaining the same from batch to batch for the same absorbent capacity. It is a material recommended for all applications where even the weight of the packaging must not vary, while counteracting moisture and mould.
In this case, Silital recommends opting for bags with fabrics designed for maximum dust-tightness, such as those made of Tyvek or ESD Safe or TNT.
That is why among the companies requesting Silital's dehydrating salt bags in Tyvek and silica gel are jewellers, watchmakers and jewellery shops. In all these cases, we provide a product of small size and with excellent absorption capacity to remove as much moisture as possible during transport and storage of silverware, costume jewellery and jewellery. The result is a consistently perfect product that retains its natural shine and oxidation. In addition, Silital bags take up very little space in the packaging due to their size.