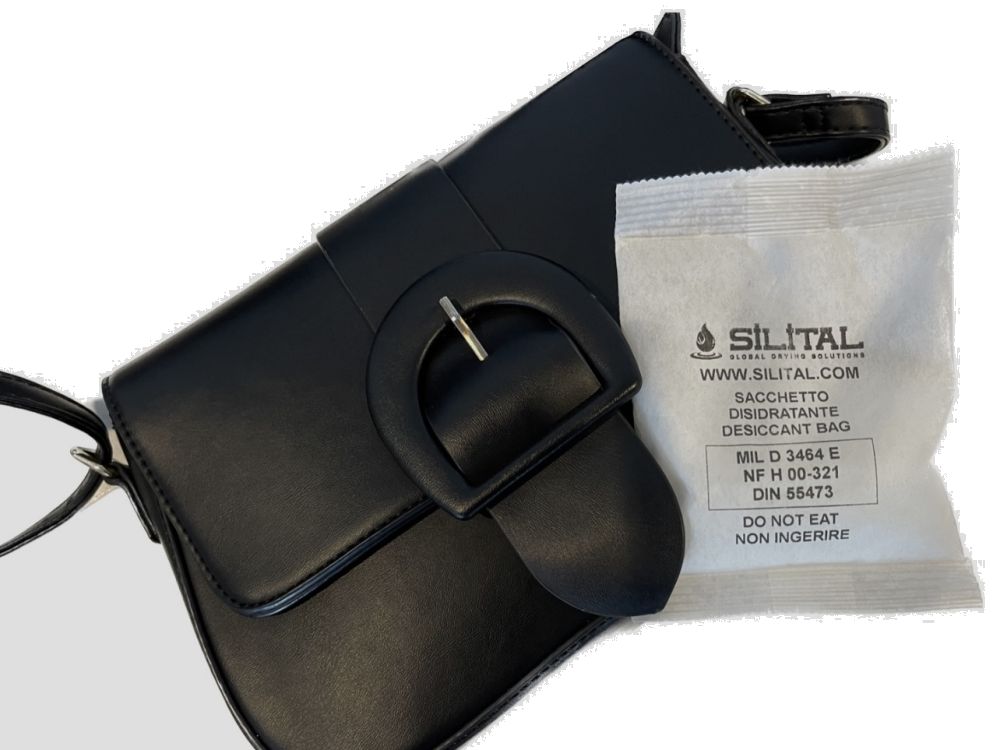 16-08-2022
Dehydrating bags
features and benefits
Very often when we buy a bag we find a dehydrating bag inside it and many retailers rely on companies like Silital to buy Silica Gel sachets and protect their goods from moisture.
The best dehydrating bags for handbags are made from clay or silica gel and protect the skin while keeping it intact over time. This is possible due to the ability of clay and silica gel to absorb moisture from the air.
The characteristics of Silital desiccant bags
Those who buy Silital desiccant bags buy a safe and non-toxic product with certain characteristics:
The casing is made of non-woven fabric with the best seal without even minimal dispersion of the dust contained within;
It is perfect for packaging valuable products such as bags and shoes, but not only;
TNT surface for superior print quality and aesthetics without colour smudging-
In addition to this, the dehydrating bags for bags offered by Silital are green products, totally biodegradable and compostable in terms of both content and outer packaging. That is why they are the first choice of companies who want to protect their products and communicate environmental awareness.
The packaging is high performance and the desiccant bag is even more effective when combined with a barrier laminate bag. The combined use of these products makes it possible to create a controlled relative humidity environment, guaranteeing the preservation of the properties/quality of the packaged goods and preserving them from oxidative phenomena, mould and other alterations.
Each Silital desiccant bag is designed to absorb water vapour in the air, particularly in long-life packaging.
The contents of dehydrating bags
Silital offers customers dehydrating bags that contain:
Bentonite clay: this is a naturally occurring, non-corrosive, chemically inert and low-dust dehydrating material. Suitable for the protection of multiple product categories. Bentonite clay has an excellent price-performance ratio and an absorption capacity of ≤ 25 per cent;
Silica gel: is a synthetically produced, non-corrosive, chemically inert desiccant with minimal dustiness. Used mainly in pharmaceutical, food and electronic packaging as well as in dehydrating bags;
In addition to the type of dehydrating salt, Silital also pays attention to formats and offers customers a complete range of dehydrating pouches and sachets ranging from the smallest to the largest, from 0.5 g up to 1 kg and beyond.
Finally, the envelope of the bag dehydrator is made of non-woven fabric, polythene paper or tyvek, materials that allow water vapour to be absorbed inside the bag.
If you are an industry, trader or leather goods retailer, you can count on the quality of Silital's products to protect your bags and leather goods. Contact us for more information!