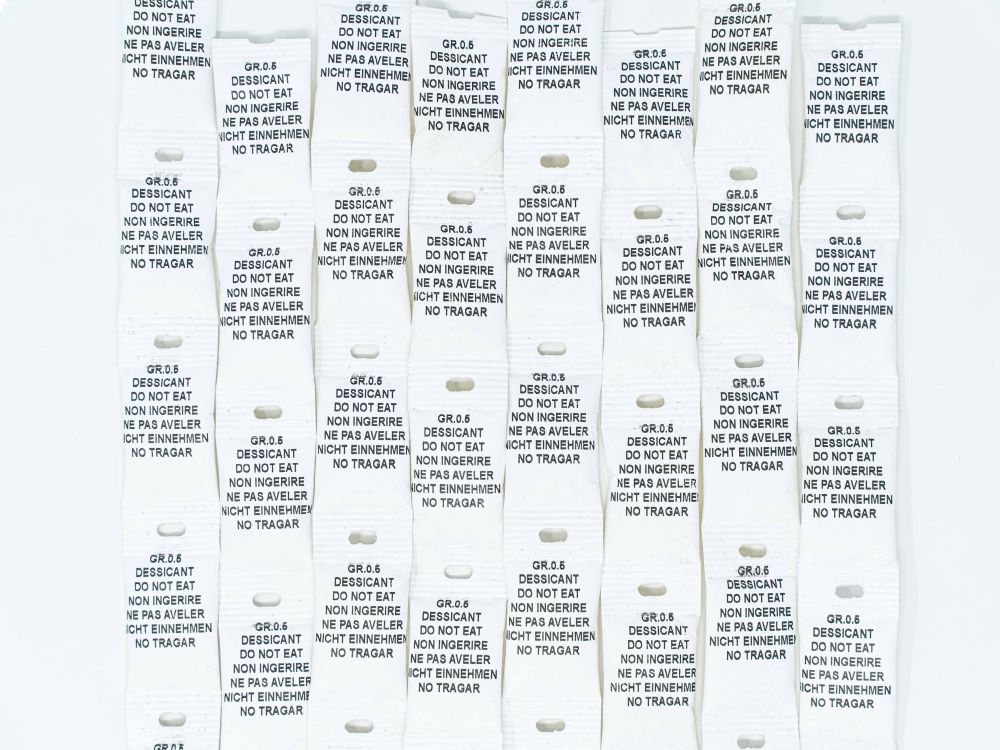 Chain Microbags and Continuous Strip Dryers
The continuous strip desiccants available from Silital are packages of desiccant strips that can be cut and used in various fields, including the medical field. This product, in sizes of 0.5, 1, 2, 3 grams can be used separately or together using an automatic desiccant dispensing system.
Silital also offers micro-bags in chains suitable for automated cut-and-feed machines in the pharmaceutical industry. These are sachets of dehydrating salts in which automated machinery is able to decode the notch between the sachets, allowing the mechanical processes to be automated.
Contact us for more information
The use of micro-bags and continuous strip dryers in the pharmaceutical and other fields
In the pharmaceutical field, various cut-and-feed machines are used, including friction peelers to create collars on the necks of bottles and bottles of medicines and heat-sealed sachets.
Cut-and-feed machines are used in the pharmaceutical industry to create sachets of dehydrating salts suitable for preserving pharmaceutical products and medical technology from moisture, condensation and mould, but are also used in other industries, including food, beverage, paper, chemical, cosmetics, pharmaceutical and promotional.
Here too, the micro-bags keep the machinery protected from rust and ensure operability not only in the short term, but also in the medium and long term.
In detail, the continuous strip desiccants prevent the medicine tablets from absorbing moisture and becoming damaged.
The dehydrating gel supplied as a continuous strip is compact in size and the package fabric resists tearing, while the permeability of the package surface results in a high absorption rate.
Silica gel continuous strip dryers
Continuous strip desiccants are available in different materials, including silica gel.
The main characteristic of silica gel is that it is an excellent desiccant and is therefore used as a desiccant and for local humidity control (e.g. in dehumidifiers).
Although its action is called 'desiccant', in reality the chemical-physical process by which water vapour is removed from the air consists of an absorption operation, whereby the water vapour molecules bind to the surface of the silica gel, which is to be understood not only as the inner surface, but also as the surface in its entirety.
Buy your desiccants for medical and other products from Silital and contact us for more information on the full range of desiccant salts available from our company.
Discover how to customize this product
Raw materials
AVAILABLE FOR DEHYDRATING SALT BAGS WITH LANYARD
Applications
Latest news