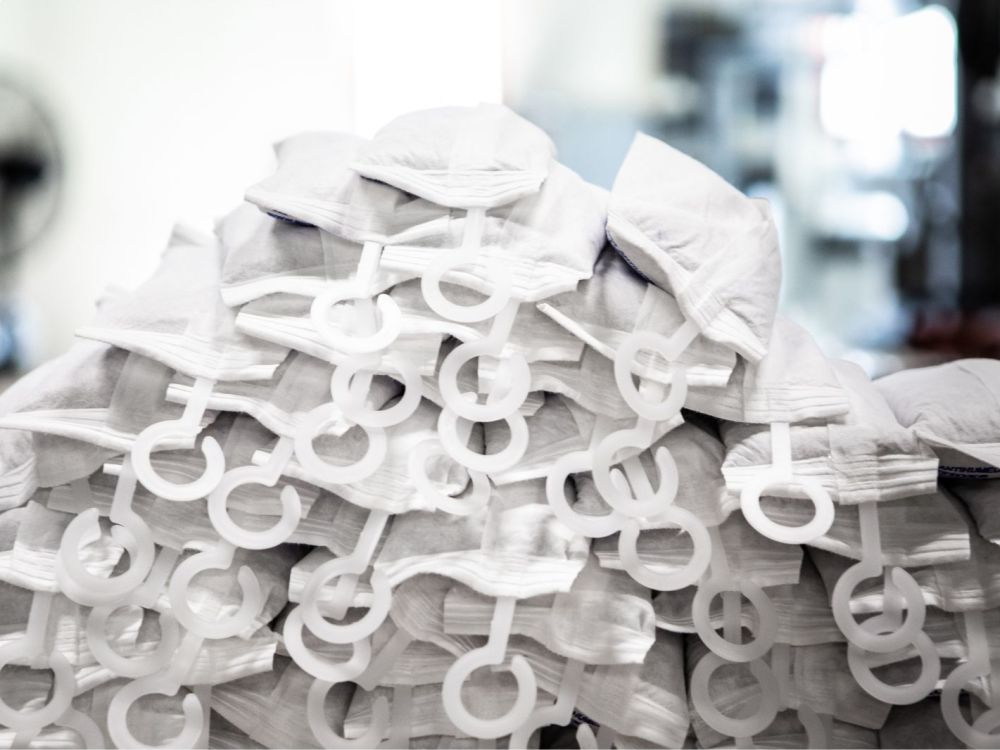 Moisture sachets with hook
Anyone who thinks of damp immediately imagines mould on the walls, but this problem is also prevalent in cupboards and shop shelves where the humidity easily reaches the guard level, putting clothes and wood on the shelves at risk. Here are some useful tips for keeping shelves and drawers dry and avoiding damage from moisture.
Silital's extra tip for ensuring even moisture absorption inside cupboards and drawers is to place the sachets at different heights, and thanks to the presence of a strong hook, the product offers great security during use.
The room and the shop must be well dehumidified so that the right level of humidity and the perfect temperature are always available. If all this is not enough, one can resort to the anti-humidity sachets with hook offered by Silital.
Contact us for more information
The advantages of Silital hooked moisture sachets
The Silital hook-and-hook bag is designed to protect cupboards, wardrobes and more from moisture. Using this anti-moisture bag with hook means protection from mould and odours for safe absorbent activity.
The main highlight is the hook, which can be used at various heights according to requirements. Because of its characteristics compared to traditional desiccant bags that are placed on shelves and racks, the hook-and-hook anti-humidity bag is also suitable for fashion companies, which can count on a product with high absorbency and which protects fabrics from moisture and condensation.
You can count on an excellent wardrobe dehumidifier with active ingredients and highly absorbent dehydrating salts to prevent mould and unpleasant odours and absorb all the water, preventing mould from spoiling clothes at home and goods in the shop.
Thanks to the special hook, this moisture-proof bag is also suitable for containers transporting high-value products, such as luxury leather goods and electronic components. The hook is the convenient, practical and functional solution for dehumidifying rooms at different heights and reaching every corner of the cabinet, warehouse or container.
Silital has always represented excellence and a benchmark in the production of bags and sachets of dehydrating salts designed to combat mould, condensation and humidity in the private and industrial sectors. The suggestion is to use hook-and-loop bags also in cupboards and drawers containing other moisture-sensitive products such as leather goods, luxury goods and electronics.
Discover how to customize this product
Raw materials
AVAILABLE FOR DEHYDRATING SALT BAGS WITH LANYARD
Applications
Latest news